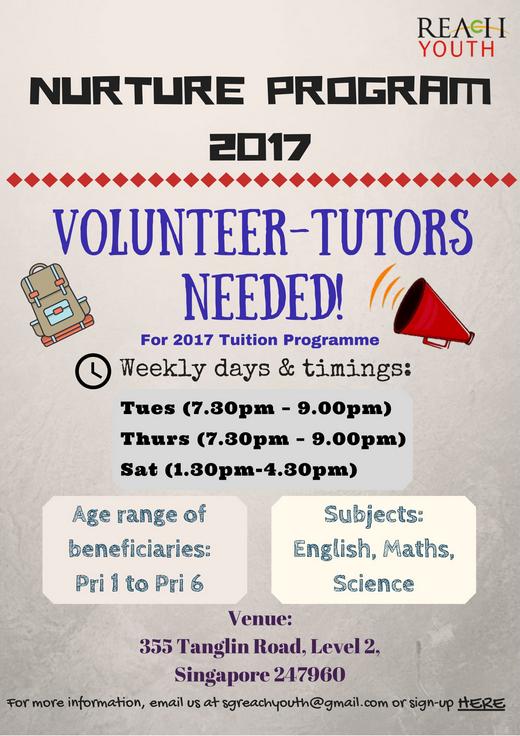 Nurture Programme in collaboration with REACH Youth, a non-profit organisation, is an ongoing tuition programme which reaches out to low-income youths in Lengkok Bahru.
This tuition programme started out in 2014 and has benefitted and enriched the lives of the underprivileged youths.
The organisation is now looking for 10 volunteer-tutors with a heart to help and provide tuition to these youths.
Weekly Days & Timings:
–          Tuesday (7.30pm – 9.00pm)
–          Thursday (7.30pm – 9.00pm)
–          Saturday (1.30pm-4.30pm)
Venue: 355 Tanglin Road, Level 2, Singapore 247960
Age range of beneficiaries: Pri 1 – Pri 6
Subjects: English, Maths, Science
For more information or enquiries, please email sgreachyouth@gmail.com or register here