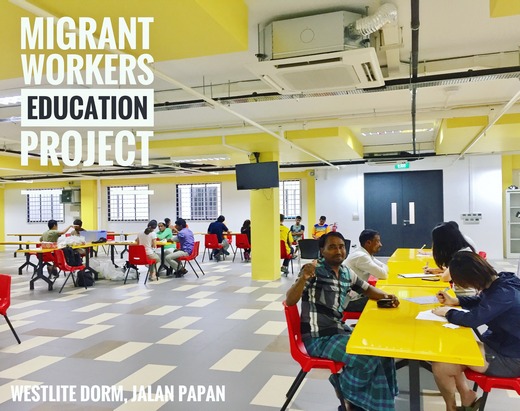 Project Light is an initiative by a group of nurses to bring out the spirit of volunteerism amongst Singaporeans and medical professionals. It also provides a platform Singaporeans and medical professionals to serve the needy communities by addressing primary healthcare needs and empowering locals through preventive health education.
The team is currently recruiting volunteers to help in its Migrant Workers Health Education Programme.
Migrant Workers Education Series
A collaboration with Healthserve to conduct health education and activites for migrant workers in Jalan Papan.
The aim of the project is to create awareness with regards to proper nutrition, personal hygiene and a healthy lifestyle for the migrant workers.
Dates for Migrant Workers Education Series:
20 Aug – Diet and Nutrition
3, 17 Sept – Dental and Musculoskeletal
8, 22 Oct – Alcohol and Smoking
5, 19 Nov – Lifestyle and Hygiene
Time: 3-5pm
Venue- Jalan Papan, Westlite Dorm
Volunteers will be required to:
– Work with and assist team to prepare education materials and games
– Help with logistics of the prog on actual day
– Assist in distribution of goodie bags
– Volunteers will be able to choose their preferred date.
For more details please go to:
Facebook: Project Light
Instagram: proj_light
Website: https://2015projectlight.wixsite.com/projectlight