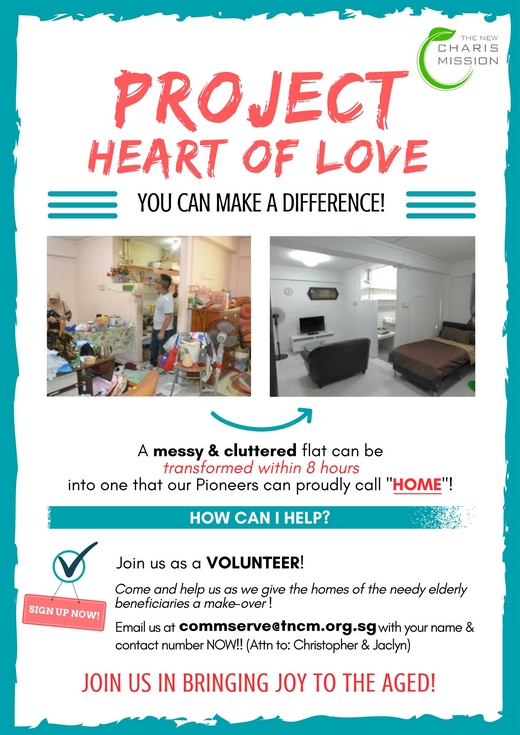 The New Charis Mission (TNCM) is a non-profit organisation for the ex-offenders. The team is dedicated to serve the community, which includes the pioneer generation.
The Project Heart of Love (PHOL) is targeted at transforming the quality of life of our Pioneers (aged 65 and above). Through the transformation of their living environment, the elderly have enhanced self-esteem and a newfound pride.
Join them in being a part of transforming messy & cluttered flats into one where our Pioneers can proudly call "HOME"!
Frequency: Every Saturday (Do not worry! You do not have to come every Saturday)
Location: Ang Mo Kio Avenue 1 Block 217/206 (depending on project)
Time: 10:30am-5:30pm
Here's how YOU can make a difference:
1. Email: commserve@tncm.org.sg (Attention to: Christopher Lim & Jaclyn Tang)
2. Provide your name & contact number
3. The organisers will contact you from there on!