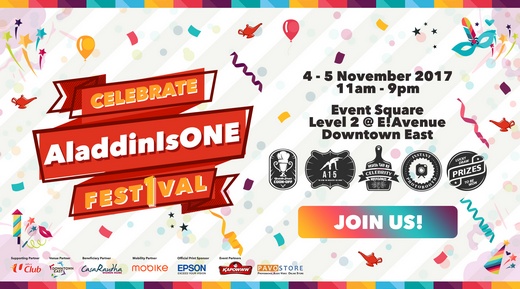 Aladdin Street is celebrating their first-year anniversary.
This event will be held at Downtown East on 4th & 5th November 2017, and it includes a health talk by Ms Suria Mohd and Cooking Cook-off!
Event Details
Date : 4 – 5 November 2017
Time : Saturday and Sunday, 11am to 9pm
Venue : Event Square Level 2 @ E!Avenue Downtown East
Volunteers will be needed between 10am to 8pm. Job scope includes flyers distribution at various locations and getting the public to download their app.
Volunteer Benefits
– Limited edition Aladdin Street x Manchester United T-Shirt
– Certificate of Appreciation
– Meals are provided
To express your interest, please email to hr@aladdinstreet.com.sg.