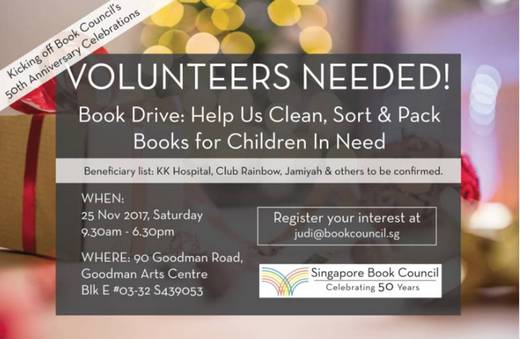 Book Council has a Book Drive this month to collect pre-loved story books for children in participating beneficiary organizations.
The organisation requires volunteers to help sort and pack these books (given by the public) on 25 November 2017 (Saturday), at its office in Goodman Arts Centre, Blk E, #3-32.
If you are interested and available for either half day (9.30am-1.30pm / 1.30pm-6.30pm) or full day (9.30am – 6.30pm), please email judi@bookcouncil.sg by 17 November.