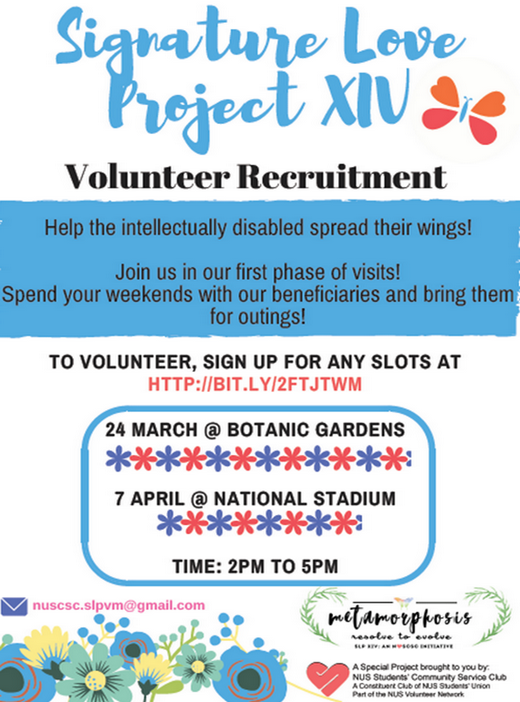 Looking for opportunities to bring smile to people in the community? Here's your chance!
NUS Students' Community Service Club is organising its annual Signature Love Project XIV Beneficiary Visit where the club aims to raise awareness about the intellectually disabled through various phases of the project.
Dates: 24th March
Time: 2pm to 5pm
Venue: Botanic Gardens
Dates: 7th April
Time: 2pm to 5pm
Venue: National Stadium
*Volunteers must be at least 17 years old and above.
*Sign up closes on 21st March and 4th April respectively.
*CIP hours rewarded for participation.
If you are keen to volunteer, please signup at: http://bit.ly/2FtjtWM