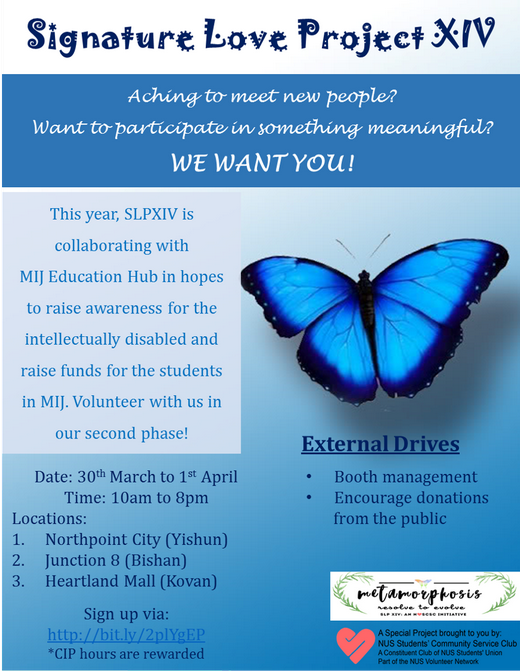 Looking for opportunities to bring smile to people in the community? Here's your chance!
NUS Community Service Club is collaborating with MIJ Education Hub to raise awareness about the intellectually disabled through various phases of the project!
Join them in their second phase- External Drives! The event will be at three different locations. Volunteer at your convenience!
Raise funds for MIJ Education Hub to cover operational costs and expand the schools!
Date: 30th March (Friday) and 1st April (Sunday)
Locations: Heartland Mall (Kovan) , Northpoint City (Yishun) , Junction 8 (Bishan)
TIme: 10am to 8pm (2 hours slot each)
Date: 31st March (Saturday)
Location: Junction 8 (Bishan)
Time: 12pm to 4pm (2 hours slot each)
Sign up for Signature Love Project XIV by 29th March at http://bit.ly/2plYgEP
*Volunteers must be at least 16 years old and above.