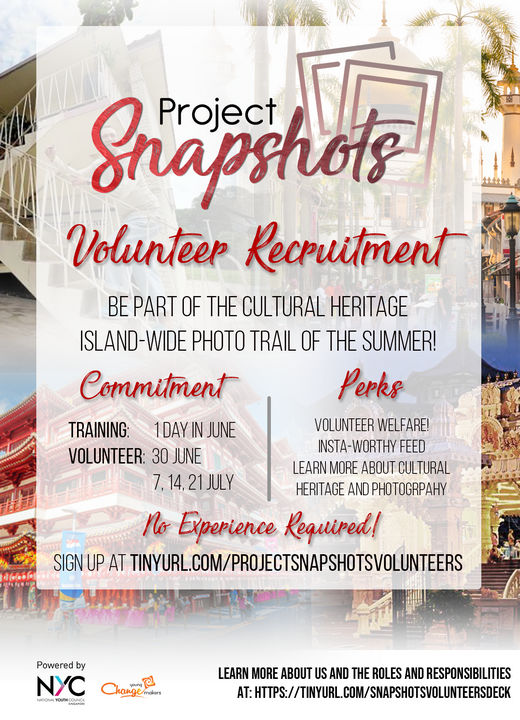 Pioneering the concept of educational storytelling through photography, Project Snapshots aims to educate youths about Singapore's rich cultural heritage through an immersive experience.
Essentially, Project Snapshots is an island-wide photo trail where the team will provide participants with props relating to the respective heritage sites, teaching them basic photography tips and tricks to portray themselves into the culture while sharing more about the culture relating to each site.
Join Project Snapshots as a volunteer this summer as the team promotes educational storytelling through an island-wide photo trail.
This year's theme is cultural heritage and the team will be bringing 240 participants to places of cultural significance to create their own story.
Organizing committee director, member, and facilitator roles are available. No experience required! You will be taught all the photography skills you need.
Roles: https://tinyurl.com/snapshotsvolunteersdeck
Sign up: https://tinyurl.com/projectsnapshotsvolunteers
Find out more at https://www.facebook.com/project.snapshots/
Please email project.snapshots.sg@gmail.com for enquiries.