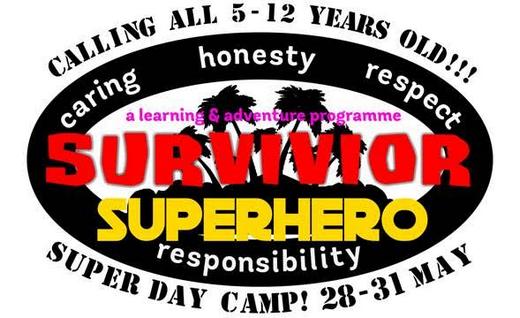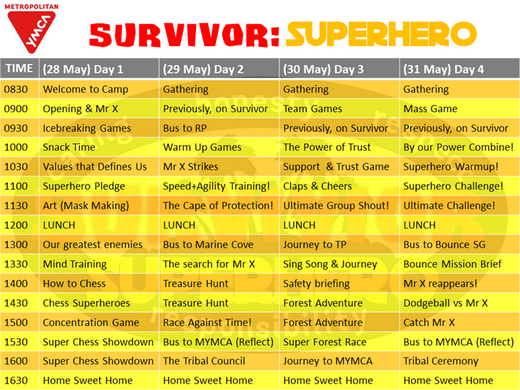 Metropolitan YMCA Singapore (MYMCA) is looking for youth volunteers to be its Camp Leaders.
Its Learning & Adventure Programmes are for 4-12 years old, and there will be 3 kids camps this upcoming holidays.
Volunteers must be 16 years old and above and must be able to commit for the duration of the specific camp they express interest in.
All volunteers will have to undergo a full day training before helping in the camp.
One of the camps, "SURVIVOR: Superhero" day camp, will be held on 28-31 May, from 8.30am to 4.30pm.
Volunteers of day camps are to report at 8.00am and the programme will end at 5.30pm.
For more information on the other camps please visit https://mymca.org.sg/activity?type=Holiday%20Camps
All of MYMCA's proceeds for camps will fund their outreach projects for communities and the low income families.
If you are interested to volunteer for MYMCA's outreach projects you can visit https://mymca.org.sg/programmes
For those who interested or wish to find out more, please contact Daniel at 68398345 or email Daniel.Ang@mymca.org.sg