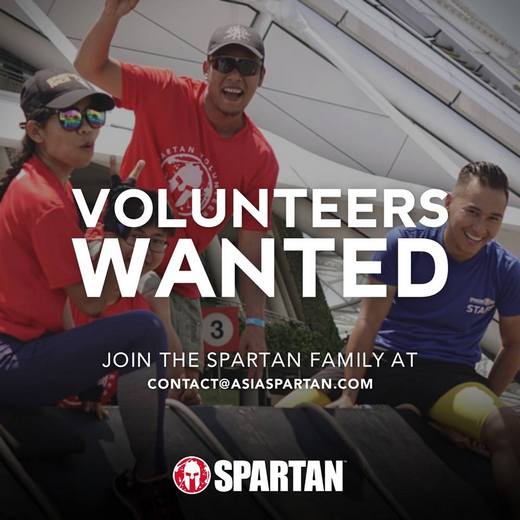 Spartan Singapore will be having the last 2 races of 2018 – Spartan Sprint/Super on 13 October and Spartan Kids on 11 November.
If you're interested in getting a behind-the-scenes look at how a Spartan event works, scoring exclusive swag, have a can-do attitude and have no qualms with working up a sweat, join the Spartan family!
Volunteering at any Spartan Race is extremely rewarding and you don't need previous experience to take part.
Volunteer entitlements:
1) Race credit for future Singapore Spartan races*
2) Limited edition volunteer tee
3) Meal(s)*
4) Transport allowance*
5) CIP hours/letter of recommendations
*Depending on event, will be made known to volunteers during volunteer registration.
Interested parties kindly fill up this form and a volunteer coordinator will revert shortly.
https://goo.gl/forms/49PPp7gV5zaQd7J43
You can find more information over at Instagram (@spartanracesingapore), Facebook page (facebook.com/SpartanRaceSG/) or at the organiser's website (spartanrace.sg).