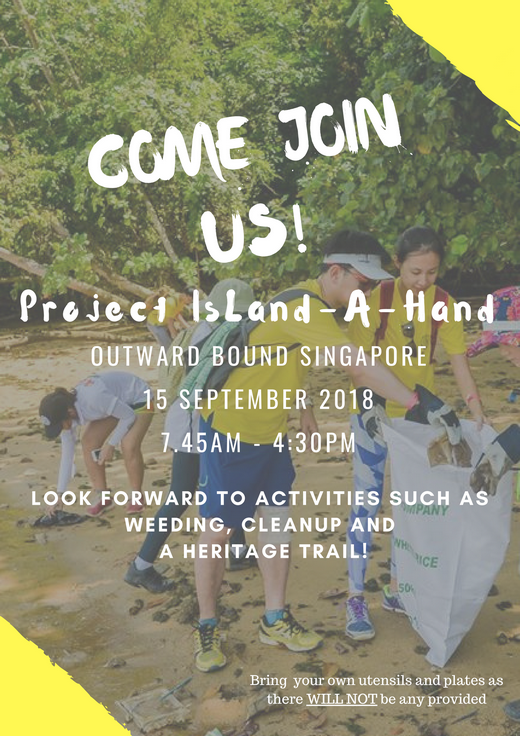 Learn new ways on conserving natural bio-diversity and meet like-minded people who care for the environment!
Join the Project IsLand-A-Hand (PIAH) on 15 September 2018 at Pulau Ubin for a fun-filled day!
It is the first time that a group of OBS Alumni proactively stepped forward to organize PIAH and volunteers can look forward to activities such as:
– Weeding
– Cleanup
– Heritage Trail
– Clearing of fishing hooks and lines along the coastal area
– Visiting social enterprises booth
Breakfast and lunch will also be provided.
Event: Project IsLand-A-Hand
Date: Saturday, 15 September 2018
Time: 7.45am – 4.30pm
Cost: Free
Reporting Location: Outward Bound Reception Centre, 22 Punggol Road, Track 19, Singapore 828871
Register here: http://bit.ly/paxpiah2018