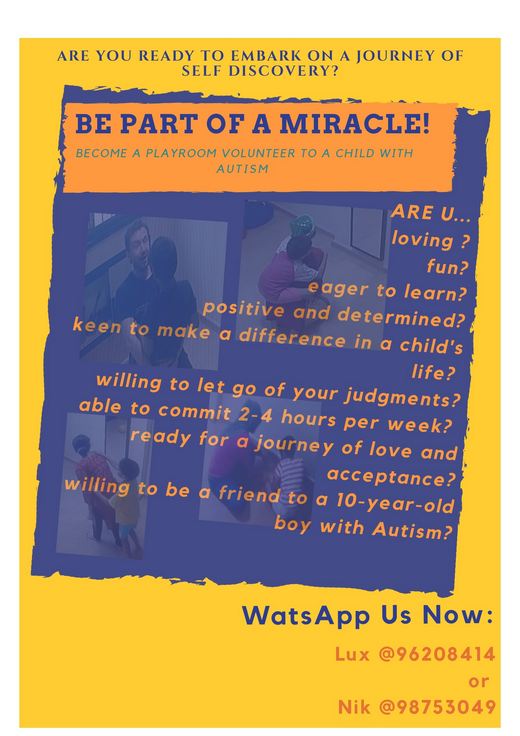 Are you keen to embark on a very special journey into yourselves?
Would you like to let down your hair, have lots of fun and rediscover your inner child while you help a child with Autism reach his full potential?
Join as a Son-Rise playroom volunteer for a wonderful 10-year old boy and delve into a magical world of unconditional love and endless miracles!
The Son-Rise program is a home-based play therapy for individuals with Autism and is based on the concept of unconditional love and acceptance.
Full training will be provided.
WhatsApp Luxshmi@ 96208414 or Nikhil @ 98753049 today! 🙂