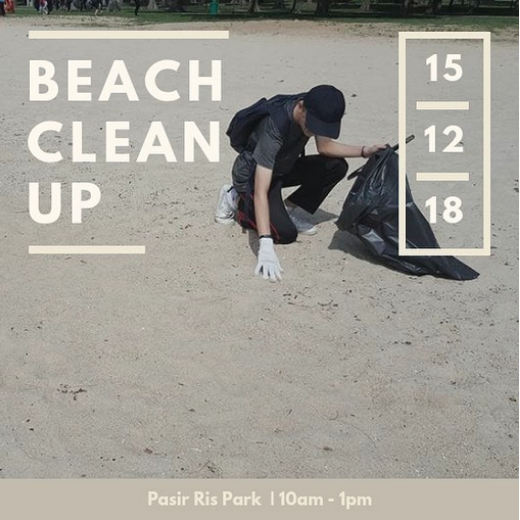 Do you know that, according to NEA waste statistics and overall recycling figures in 2016, ONLY a mere 7% of plastic waste disposed in 2016 was recycled?
The remaining 93%, measuring up to 703,200 tonnes of waste were incinerated or landfilled. THAT is doing a lot of DAMAGE to our environment and our HEALTH!!!
HOWEVER, just by making simple changes to our lives, YOU can be the DIFFERENCE MAKER to save the environment!
Coastal Cleanup
Date: 15 December 2018, Saturday
Time: 10am – 1pm
Mission: "Spring Clean" our Pasir Ris Park to a beach free of plastic waste!
Register now at https://docs.google.com/forms/d/e/1FAIpQLSe_avAIO3M7gW4uuusJ0teDSbc0qRz3gPUBAScTKTHoa5k2jg/viewform