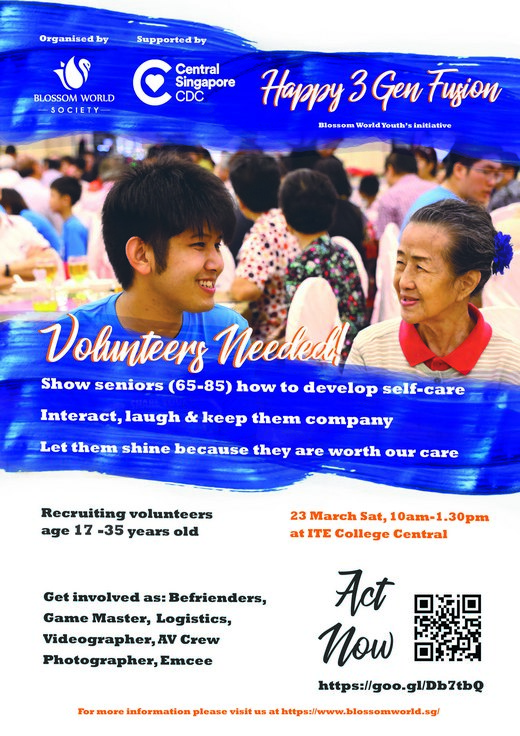 Looking for cheerful individuals, aged 17 to 35 years old, to connect with the seniors age 65 & above.
GET INVOLVED AS:
Befrienders, Game Master, Videographer/ Photographer, AV Crew, logistics, Emcee.
Interact, Laugh & Keep them Company
"Let them shine because they are worth our care"
ON 23 MARCH 2019, SATURDAY,
10AM – 1.30PM @ ITE COLLEGE CENTRAL.
"You can't change the world, but you can change someone's world"
Volunteer Now! @ https://www.blossomworld.sg/new-events/2019/3/23/happy-3-gen-fusion-volunteers-needed