Posted by SG Volunteer Team on January 9th, 2019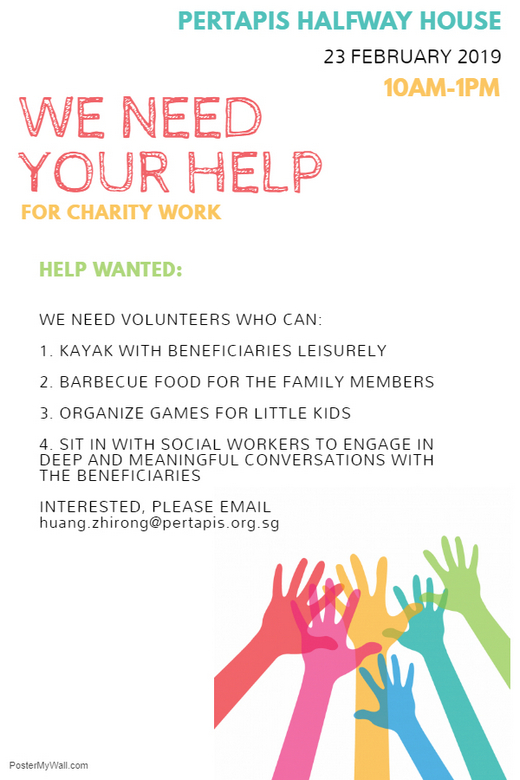 Pertapis Halfway House is a centre that focuses on rehabilitation of drug offenders. It believes in bringing a positive lifestyle change in our residents through sports and arts.
This is why the centre is organizing a kayaking camp for the residents and their families. This kayaking camp will help residents to reintegrate into their families, and to let them learn that sports can be one of the positive lifestyles that they can follow.
The details of the kayaking camp are below:
Date: 23 February 2019
Time: 10am – 1pm
Activities that volunteers can participate in:
• Kayaking leisurely with the family members
• Barbecuing food for the residents and their families
• Organizing games for the little kids to play with
• Sitting in and participating in the deep conversations social workers will have with the residents
If you are interested in making a difference in the lives of the residents and their family members, do email huang.zhirong@pertapis.org.sg