A party thrown in support of Ovarian Cancer Awareness! Celebrate Life, Love & Happiness! Be inspired by the women who have survived cancer and are living life to the full. Get to learn the signs and symptoms of Ovarian Cancer in a fun way!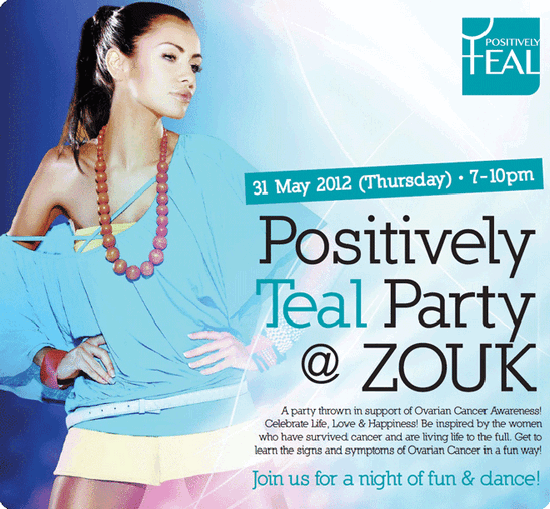 Date: 31 May 2012 (Thu)
Time: 7 – 10pm
Tickets sold at $30 each. In support of Singapore Cancer Society.
For more information, please click here.