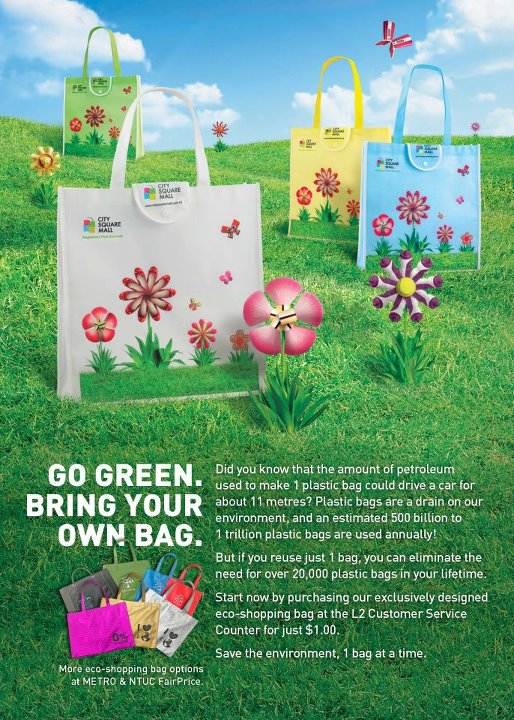 Go Green, pledge to bring your own bag for World Environment Day! Did you know that the amount of petroleum used to make 1 plastic bag could drive a car for about 11 metres? Take a small step towards a greener lifestyle by reducing the use of plastic bags and bringing your own bag! You could eliminate the need for over 20,000 plastic bags in your lifetime.
If you can't wait to get your hands on one, get a City Square Mall eco-shopping bag at just $1 each! Available in blue, white, yellow or green at the L2 Customer Service Counter.
Save the environment, 1 bag at a time.