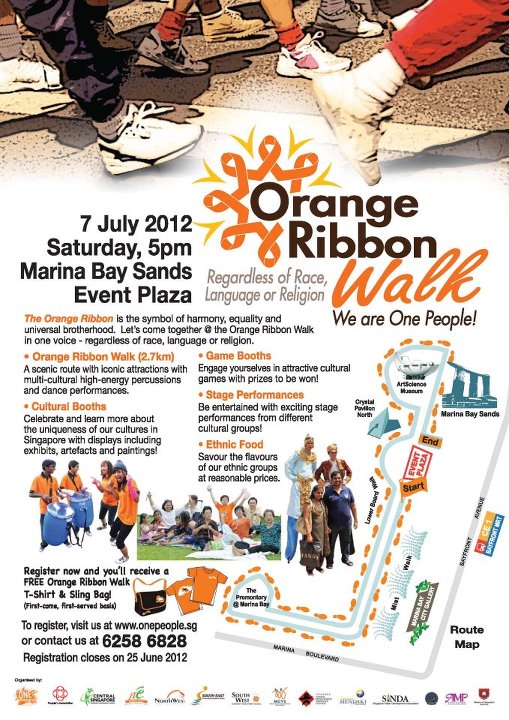 The Orange Ribbon Celebrations (ORC) is a signature event in July promoting racial and religious harmony.
The Orange Ribbon symbolises, kinship, harmony and brotherhood. ORC is spearheaded by OnePeople.sg (OPSG) in partnership with the Community Development Councils, Self-Help Groups, People's Association, Ministry of Community Development, Youth and Sports and Ministry of Education.
This year, OPSG and its partners will be organising the Orange Ribbon Walk (ORW) to launch the month-long Celebrations.
The theme for this year's Celebrations, "Regardless of Race, Language or Religion" serves as a rallying call to ingrain values of respect, understanding and trust in our society.
Register @ http://onepeople.sg/programmes/events/orange-ribbon-celebrations/199-orange-ribbon-walk-2012