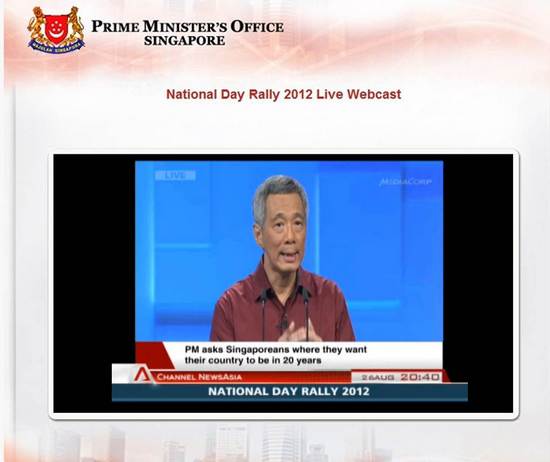 For the first time in Singapore's history, the National Day Rally speech featured live signing for the deaf on webcast.
And to celebrate this significant moment, the Singapore Association for the Deaf (SADeaf) together with members of the deaf community watched the rally on webcast on Sunday evening.
46-year-old Dennis Tan has been deaf since birth.
So the National Day Rally speech this year on webcast with live signing has given him another platform to get his dose of news.
Mr Dennis Tan, Teacher with the Singapore School for the Deaf, said: "This is great. Why? We deaf have been wanting to follow up with the news, wanting to know what's happening in Singapore – about our national policies, about the message for National Day."
Many of them said this is a major milestone for their community as they were able to catch the rally speech live, just like any other Singaporean. This wasn't the case in previous years as they could only get the news the next day though the newspapers.
And this live signing feature goes a long way in building a more inclusive society.
Dr Christopher Low, President of the Singapore Association for the Deaf, said: "It means a lot for the deaf community in Singapore because to them all these years they have been trying to advocate some live signing, as well as live subtitling, in particular of live speeches of national interests because as Singaporeans they would like to have access just like anybody else."
The association hopes that sign language interpretation will be featured in more key events.
This article was first published on CNA