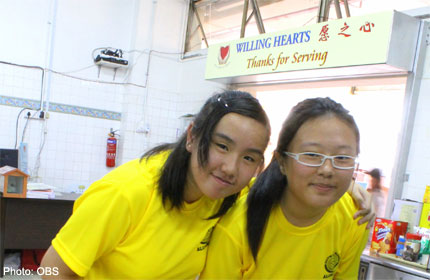 10 secondary schools students came together to join soup kitchen, Willing Hearts, to help prepare, cook and distribute meals to hundreds of needy people around Singapore on Saturday.
The former participants of Outward Bound Singapore (OBS) prepared the meals into lunch boxes before distributing these packets of food to the less fortunate at various locations in Singapore.
This is in line with the OBS' vision: "Inspired Individuals. Transformed Communities."
This event is one of the numerous community service initiatives organised by the OBS Alumni which was set up this year to connect inspired youth participants with the under-privileged.
"It is good that these OBS youth volunteers help out as it makes them understand that the little things they do can make a difference in someone's life", said Tony Tay, Founder of Willing Hearts.
This article was first published in Asiaone