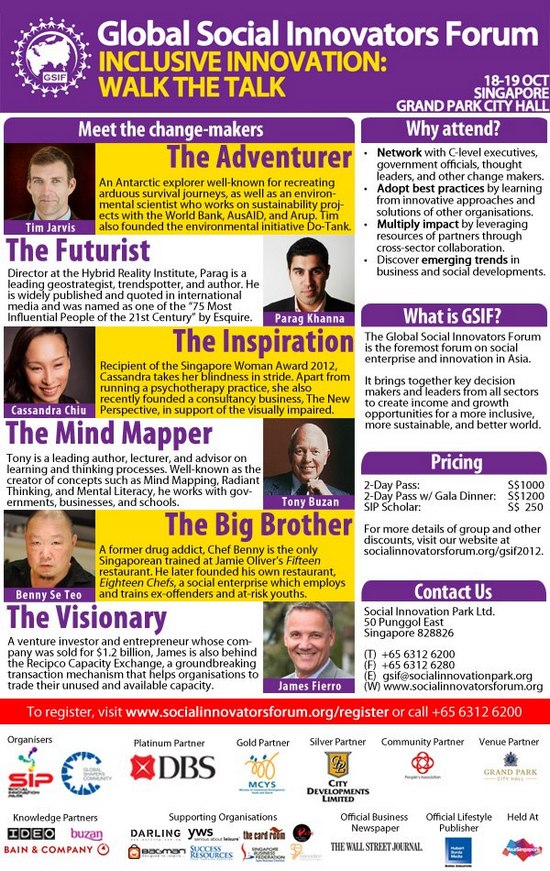 The Global Social Innovators Forum 2012 will be held in Singapore from 18 to 19 October 2012 at the Grand Park City Hall from 8.30am to 5.30pm.
Guest-of-Honour is Deputy Prime Minister and Minister for Finance, Mr Tharman Shanmugaratnam.
At the Global Social Innovators Forum (GSIF) 2012, world leaders in social innovation will give speeches and moderate forum discussion on cutting edge social issues.
There will be four Plenary sessions on 1) Imagineering the Future: Traiblazers, 2) Southeast Asia Rising: New Frontiers of Growth 3) Masters at Work: Crossing Sectors, Bridging Gaps and 4) Back to the Future: Mega Challenges, Mega Opportunities.