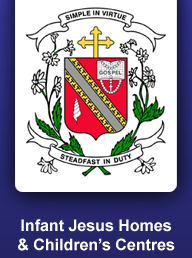 For the first time in a century and a half, the Infant Jesus Homes and Children's Centres (IJHCC) is on a large-scale fund-raising campaign.
It has already collected $3 million of the $4.5 million needed to upgrade the IJ Home in Ang Mo Kio Street 13.
To be renamed IJ Village, the former orphanage will not only house elderly residents, but also function as a residential and crisis shelter as well as provide learning support programmes for at-risk children and teenagers.
Among the elderly orphans who have spent more than 50 years at the home is Ms Teo Poh Choo, who has been living there since she was abandoned by her parents when she was in her teens.
"I have no family so I am happy to just have a roof over my head. But I am excited that the new premises will have a computer room," said Ms Teo, who is 63 now. She is looking forward to using a computer for the first time.
With a total of $3 million raised for the project so far, the IJHCC is hoping to raise the rest of the money through a charity dinner on Oct 19.
This is the first time it is holding such an event to raise funds ever since it started providing social services to the poor in 1854.
It has three other centres besides the upcoming IJ Village, which is expected to be ready early next year.
These centres run learning support programmes for about 80 children from low-income or dysfunctional families. Residential care is provided to a small number of children until they finish primary school education.
When the IJ Village is up and running, these children will be able to continue living there during their secondary school years if their families are still not ready to take them in.
The compound will be able to house 30 more children or teenagers and provide learning support programmes such as schoolwork guidance and character-building activities for another 50 children.
The IJHCC decided to call it IJ Village as it aims to recreate a microcosm of society or a home away from home for the children.
It will include a performing arts studio and outdoor amphitheatre as well as a training kitchen and cafe to teach culinary skills.
A thrift shop will be set up, enabling low-income families to buy schoolbags or toys for their children at a nominal price.
"Some of our centres are currently at void decks and there are space constraints whenever we want to hold activities for the children," said IJHCC management committee chairman Ow Chee Kin.
"We want to develop them in a more holistic way, such as through music and the arts. The village will be where they can play and run freely in a secure place."
Recent graduate Michelle Chua, 24, said such facilities and services will help develop all-rounded children. "In my time, we could only participate in activities when volunteers came in and organised them, but now they have the grounds to explore different interests."
She had stayed in one of the IJ centres from age five to 12, as her handicapped father was unable to care for her after her mother died.
The IJHCC received its first abandoned child at its first centre, in Victoria Street, 158 years ago. It has cared for thousands of disadvantaged children since then.
"Then, it was called Gate of Hope as poor and disabled babies were dropped off by desperate families at the door for the Sisters. Today, with the new village, we remain committed to the poor, especially the children," said IJHCC chief executive Susan Leen.
Members of the public who wish to give a donation can issue cheques to the IJHCC, or mail them to IJHCC at 503, Ang Mo Kio Street 13.
Online donations can be made via the SG Gives website at www.sggives.org
This article was first published in The Straits Times