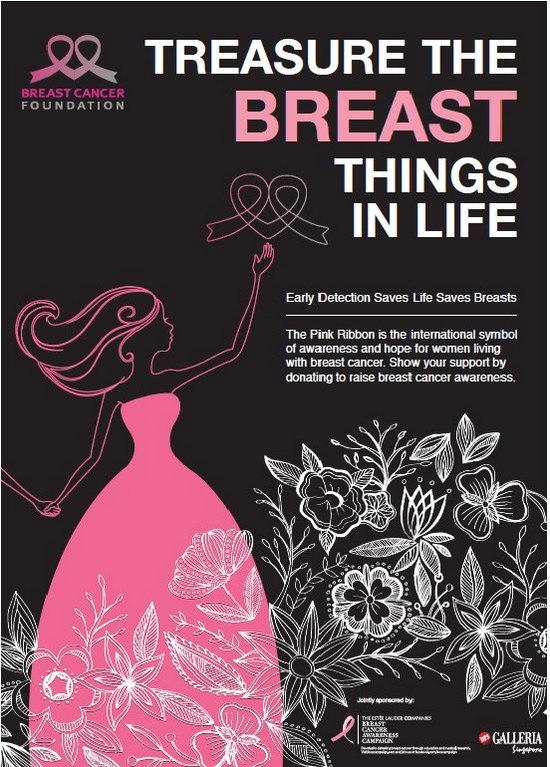 Every October is Breast Cancer Awareness Month ("BCAM") throughout the world.
The 'Wear the Pink Ribbon' Campaign ("the Campaign") is an annual event organised by Breast Cancer Foundation ("BCF") during BCAM to raise awareness as well as to raise funds to enable us to continue our objective "to eradicate breast cancer as a life-threatening disease". The pink ribbon is a universal message of hope that women can lead normal lives after breast cancer, if detected early.
The pins will be distributed island-wide at various outlets including corporations, schools, supermarkets, retail outlets, restaurants, pharmacies and healthcare organisations, among others. These pins are available for a minimum donation of S$2.00 (plain design) or S$5.00 (crystal solitaire).
In Singapore, BCF's pink ribbon pins reflecting a single ribbon in varying designs over the past years, have been much sought after. This year's Campaign is particularly special as it is to commemorate BCF's 15th anniversary which also marks the launch of BCF's new logo. The pin, reflecting the new logo, will be an attractive double ribbon, a distinct change from past years.
Those spotted wearing the pins during BCAM will stand a chance to win attractive prizes in the Campaign's lucky draw, including the first prize worth more than $1,500.