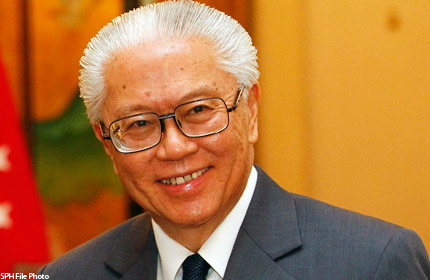 President Tony Tan will be joining a group of 250 youth and young working adult volunteers to spend time with the less privileged this Sunday.
About 150 seniors and intellectually challenged persons from Lions Befrienders Service Association and Metta Welfare Association will be treated to a cable car ride and a trip to the Marina Barrage.
To top it up, the elderly will cruise along a scenic route in more than 60 cars, which include a fleet of luxury and sports cars such as a Bentley and a Jaguar.
For some of the elderly with mobility limitations, this may be the first trip out of their homes in a long while.
The event will be made possible with the help of over 250 youths, young working adults and students from the Institute of Technical Education College (East).
The will be pitching in their time and some, their cars.
The Guest-of-Honour for the event, titled "Love on Wheels with YOUths", is His Excellency President Tony Tan. He will be joining the beneficiaries and volunteers for lunch.
This is a part of a series of activities organised by the People's Association (PA) and its grassroots organisations in conjunction with the President's Challenge (PC) 2012.
This year, PA reached its target of raising $250,000 for the charitable organisations identified by the President's Office.
The President will be receiving the cheque of $250,000 on the behalf of the charitable organisations from Mr Yam Ah Mee, Chief Executive Director of PA.
Source: AsiaOne