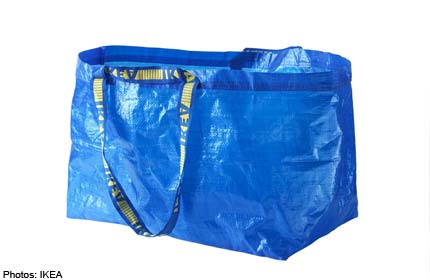 IKEA announced Saturday that they will stop selling disposable plastic bags from March 23, 2013.
Customers are encouraged to bring their own shopping bags when they shop at the IKEA stores, or alternatively they can purchase the reusable IKEA blue bags to carry their purchases.
IKEA first announced that its disposable plastic bags would be chargeable in 2007.
About $550,000 from the sale of plastic bags were donated to World Wide Fund for Nature (WWF) in support of conservation programmes.