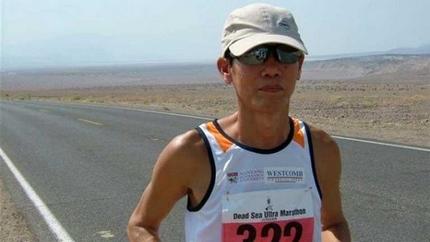 Singaporean long-distance runner Lim Nghee Huat is all set to take on the 217-kilometre ultramarathon in Brazil. The 59-year-old left for Brazil on Friday night.
Mr Lim will be running to raise funds for eldercare facilities in the Mountbatten estate.
This is the third time Mr Lim has been invited to take part in the international race.
The editor with MediaCorp unfortunately got lost and fell down twice during last year's race, and ended up clocking a time of 46 hours and 15 minutes.
Mr Lim hopes to improving on his timing in this ultramarathon.
He has prepared a "secret weapon" that will hopefully give him an extra boost this time round.
He said: "The t-shirts I'm going to wear has this function called 'turn sweat into energy'. So hopefully, this technology will help me to keep my body temperature at a lower level, and help me clock a faster timing this time."
Source: CNA