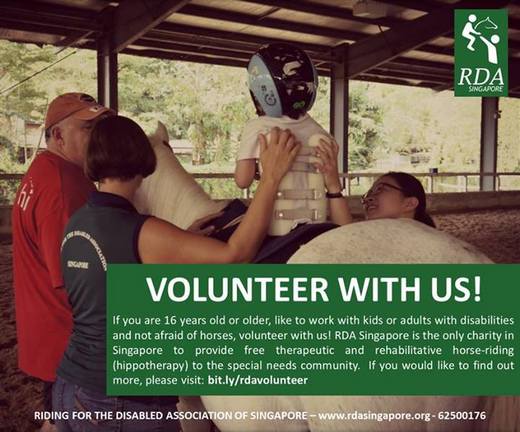 If you feel strongly for the special needs community and happen to love horses – why not join RDA Singapore Official as a volunteer?
They're looking for able-bodied individuals above 16 to buddy up with children with special needs and help them through their riding therapy sessions.
Volunteers should ideally be able to commit for a period of 10 weeks.
Call 6250 0125 or write to mail@rdasingapore.org.sg to indicate your interest!