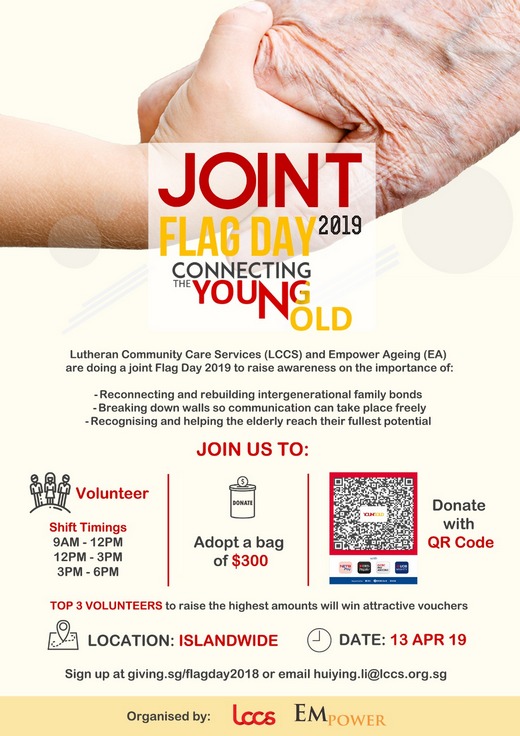 Empower Ageing is proud to team up with Lutheran Comm Care Services (LCCS) for Flag Day 2019!
The organisation is doing this because too many seniors live with emotional distress and go down to the grave still being estranged from their family.
Do come and support them in its movement towards breaking down communication walls and rebuilding family bonds!
Elderly volunteers with be paired up with youth/adult volunteers to provide them with ample opportunities of refreshing, positive bonding and team work!
You can register as a volunteer right here: http://bit.do/lccseaflagday2019