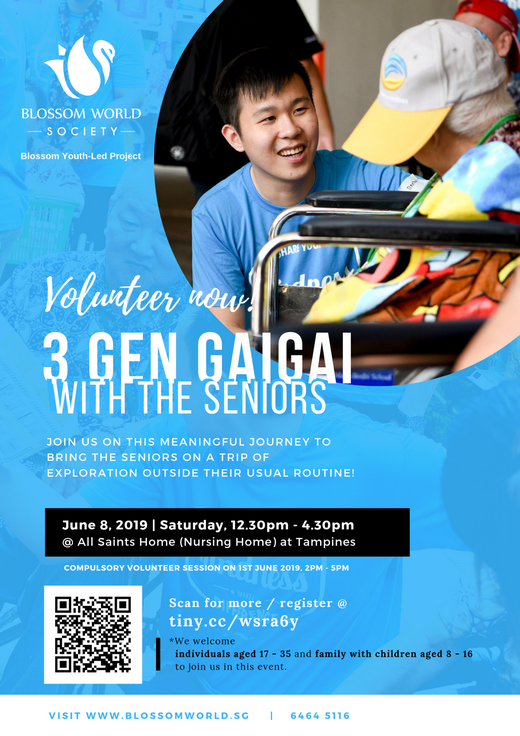 3 Gen Gai Gai is a project which allows you to interact with seniors through various light-hearted outdoor and indoor activities. The highlight of this project involves youths going on a shopping trip with the seniors. As seniors tend to stay indoors most of the time, going outdoors increases their exposure to sunlight and brings about numerous health benefits.
Join in as a volunteer on this meaningful journey to bring the seniors on a trip of exploration outside their usual routine on 8 June 2019, Saturday
Report at 12.30pm – 4.30pm ( Jump start your day with food and get ready to befriend the seniors with your best (no lunch provided) )
Nursing home: All Saints Home, 11 Tampines Street 44, Singapore 529123
GET INVOLVED AS:
– Befrienders
– Videographer/ Photographer
Individuals aged 17 – 35 and families with children aged 8 – 16 are welcome to join in this event.
Volunteer now! @ https://www.blossomworld.sg/new-events/3-gen-gai-gai