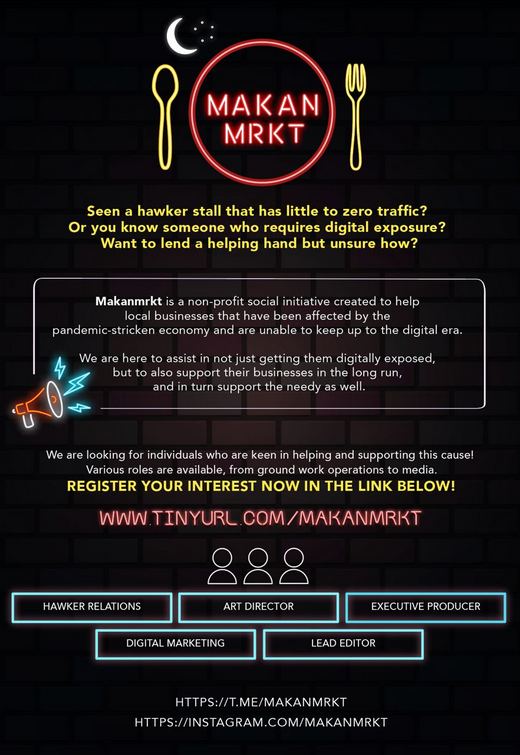 MakanMrkt is a social initiative aiming to support hawkers whose business may have taken a hit during this period by creating and broadcasting digital marketing content, especially for older generation hawkers who may not be digitally adept.
The team is looking for individuals who are keen in helping and supporting this cause, and will be scheduling hawker visits and filming around Singapore – no specific schedules, as many as possible!
If you are a huge foodie, and passionate to help the hawkers in need, you can indicate interest here (https://tinyurl.com/makanmrkt) or reach out to them on Telegram (@makanmrkt) to find out more!