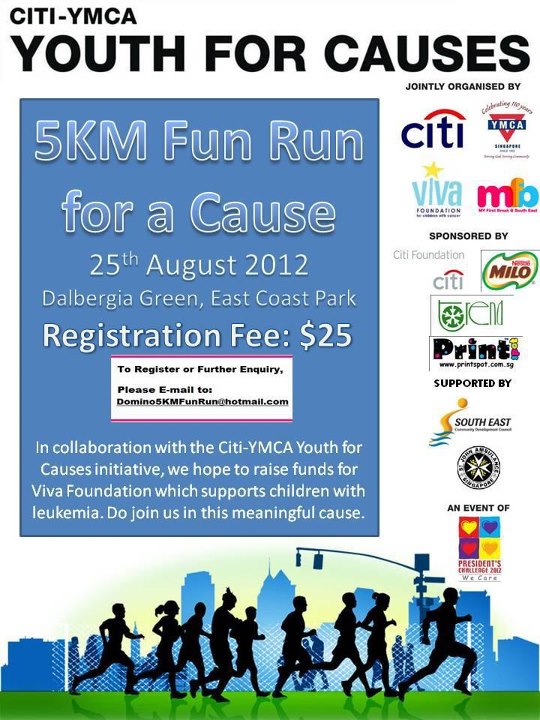 All GeARed to RuN fOr a GoOd CaUsE??
A few South East youth volunteers have taken a big step to contribute to the community by participating in Citi-YMCA Youth For Causes.
Event details –
Event title: 5KM Fun Run For A Cause
Guest-Of-Honour: Dr Mohamad Maliki Bin Osman
Mayor of South East District
Venue: Dalbergia Green, Area D1 @ East Coast Park
Date: Saturday, 25 August 2012
Time: 8am to 10.30am
All fees collected will go to Viva Foundation for Children with Cancer.
To register, send an email to domino5kmfunrun@hotmail.com with the following details in the given format:
NAME :
NRIC :
TEL (HP) :
T-SHIRT SIZE (XS, S, L, M, XL) :
MODE OF PAYMENT ($25): CASH/IBANKING
For more information, please contact Ng Yu Shan at 9114 3629
Facebook Event Page: https://www.facebook.com/events/389430127786235