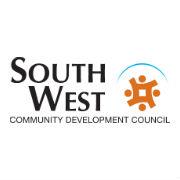 South West Community Development Council (CDC) on Wednesday launched a consolidated effort to make volunteering easy, convenient and fulfilling.
Called "A Million Volunteer Hours @ South West", it aims to pool opportunities for volunteers to serve and contribute, as well as increase strategic partnerships.
Mayor Amy Khor said the campaign is part of the CDC's efforts to strengthen the 'heart' of the community and better plug social gaps.
The campaign will engage individuals and 200 corporate organisations, volunteer welfare organisations, schools and grassroots organisations over three years to pledge their hours through an enhanced one-stop portal.
Residents can check out what opportunities are available, such as fund-raising events, welfare and social work as well as community projects.
Volunteers can pledge their hours, while organisations and individuals can track the number of hours they've volunteered easily to inspire others.
"Each pledge, whatever the number of hours, will contribute towards co-creating a more caring home and helping the needy," said Dr Khor.
She added: "This is in line with the Prime Minister's National Day Rally Speech, urging us to become a more inclusive community. It is our hope that the campaign will inspire both the young and old to put into action what their 'heart' have the capacity to do and make a difference to their community."
So far, 4,000 individuals and organisations have pledged close to 30,000 volunteer hours.
The CDC has identified over 15,000 volunteer opportunities in the community.
It will also try out bi-annual training workshops to attract and motivate youth volunteers.
The customised interactive workshop comprises a volunteering stint to better equip and encourage each participant to grow as a volunteer.
With almost 50 per cent motivated by a cause they personally believe in, the CDC has added a dollar-for-hour matching component to help needy families.
The first 100,000 hours pledged will be matched by its corporate partner, Kim Hock Corporation.
Up to S$100,000 will be used to help pay for basic energy-efficient household appliances, such as refrigerators, water heaters and microwave ovens, and furnishing, for 100 needy households.
The CDC hopes that these initiatives will address the challenges highlighted in a South West Volunteer Poll of over 2,000 youths last month.
It found that more than half are volunteering and are prepared to continue to volunteer if given the opportunity and if the hours are manageable.
Sixty per cent of respondents cited the lack of time as the most common challenge while 48 per cent found it hard to get to the location.
Forty per cent said they were not sure what volunteer opportunities were available in the neighbourhood.
This article was first published in CNA