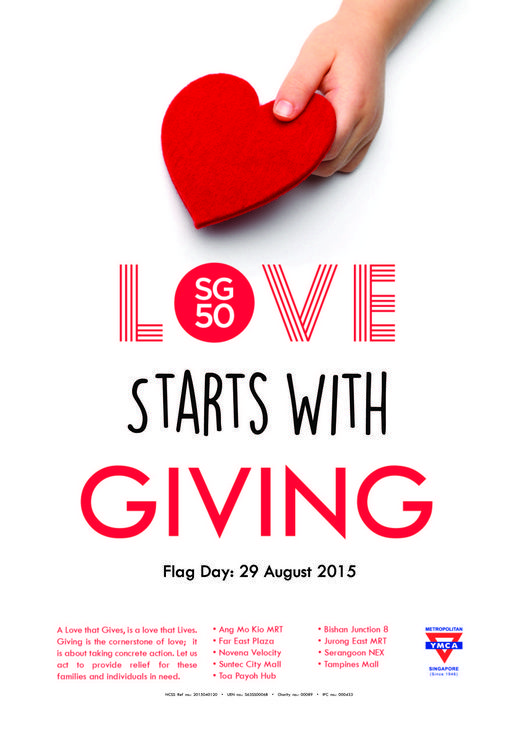 Calling all Flag Day Ambassadors!
The theme of YMCA's upcoming Flag Day is "Love starts with Giving".
Giving is the cornerstone of love;  it is about taking concrete action.
Share the love of giving and help the needy.
Mark this date in your calendar and be sure to sign up to give back!
To volunteer for he Flag Day, please call 6839 8359 or email peishan.sim@mymca.org.sg