Posted by SG Volunteer Team on June 15th, 2019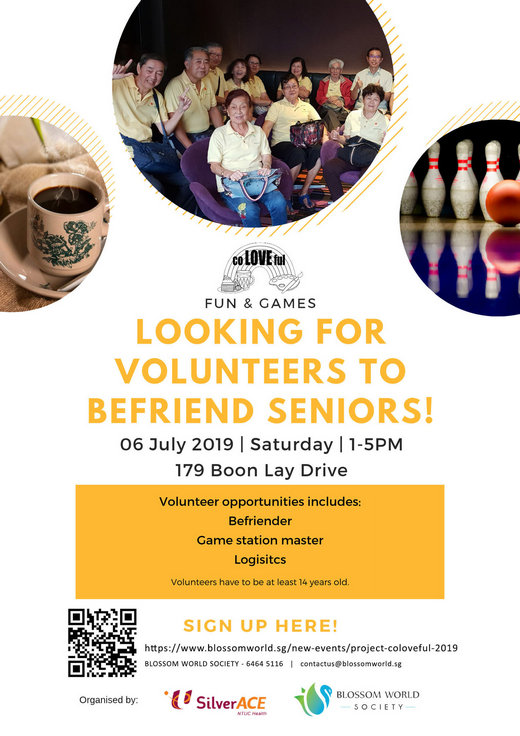 Unsure how to engage seniors? Unsure what you have in common with people of different ages and race? Unsure what to do on 6 July 2019, Saturday?
Come join Project CoLOVEful and make some new friends of different ages and races! CoLOVEful uses fun and games to engage both seniors and volunteers to move about and step out of their comfort zone while still having fun.
Volunteer now! @ https://www.blossomworld.sg/new-events/project-coloveful-2019