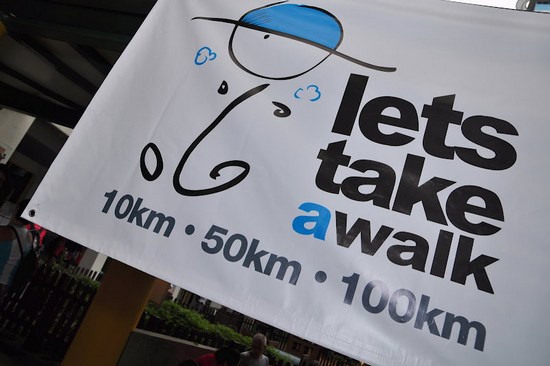 Let's Take A Walk is an overnight round-island group walking event organised by Raleigh Society as a fund-raising event for selected beneficiaries.
There are three categories for Lets Take A Walk 2012, namely, 10km JalanWalk, 50km PowerWalk and 100km ExtremeWalk. The walks span the central and eastern part of Singapore and will incorporate many of the park connectors and new hotspots to ensure a scenic and safe walking journey. These three walks are specially designed to cater to the varied participants and their interests.
By taking part in Lets Take A Walk 2012, participants will be donating to charity via their registration fees and enjoy a good workout in this mass walking event
Let's Take A Walk was first held on 31 December 1997 as an overnight, round-island endurance walk to raise funds for the Spastic Children Association of Singapore. The inaugural event saw 36 walkers who walked a distance of 130km in 36 hours and raised $36,000. In the following years, three more walks were organised and the event raised over S$150,000 for various beneficiaries including Dover Park Hospice, Singapore After Care Association, SWAMI HOME and Movement for the Intellectually Disabled of Singapore (MINDS).
For more information and to register, please go to: http://www.letstakeawalk.sg/